Innovation is imperative.
We live in a rapidly evolving environment and the success of any business depends on its ability to adapt and anticipate the next opportunity. We are a boutique innovation and insights company specializing in leading the process from exploration to execution, helping transform all types of businesses through the power of innovation.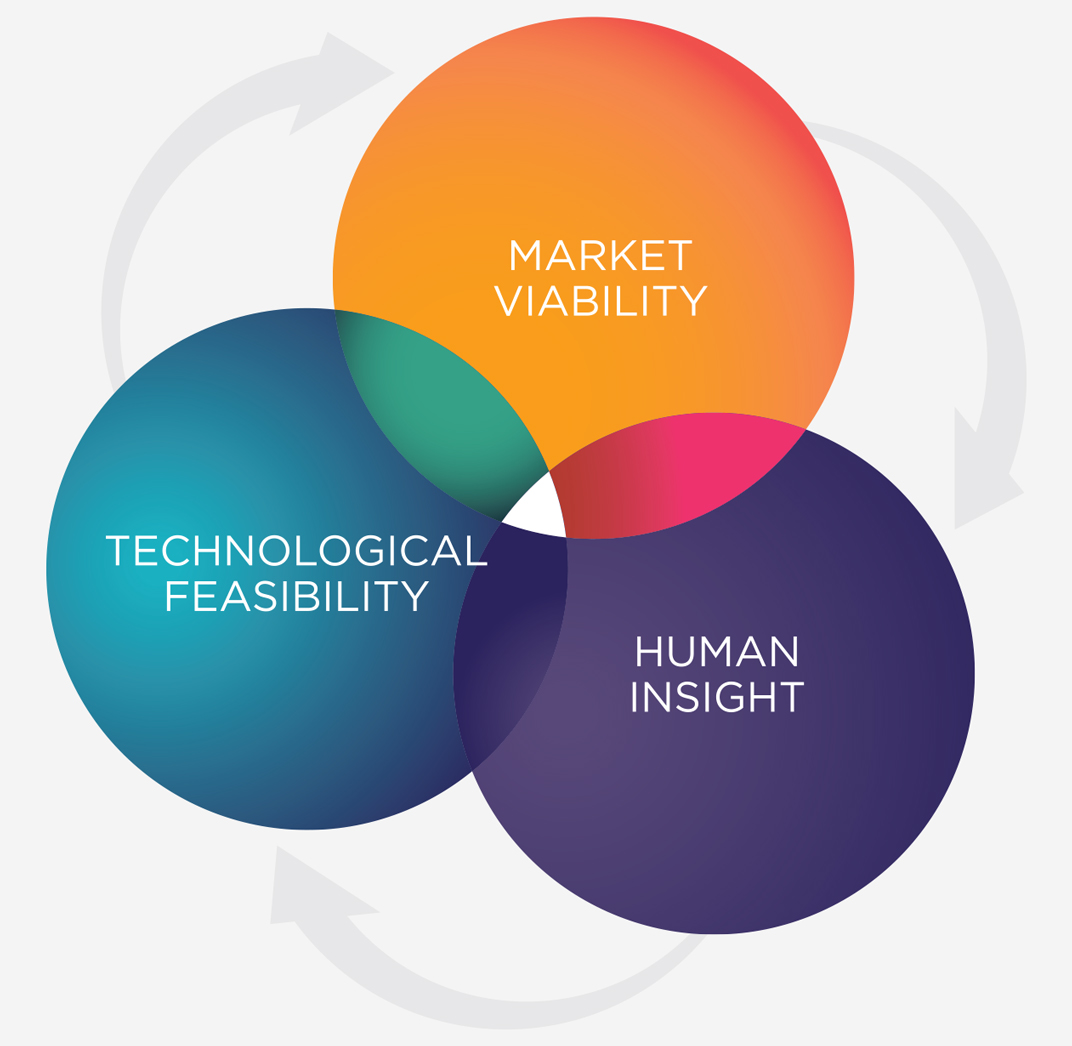 WHAT WE DO
We partner with our clients to tackle business challenges and create future possibility through innovation. We landscape the market viability while leveraging technological feasibility to create products and services that deliver on true human insight.
CREATE A
WINNING STRATEGY
We help create an innovation and technology strategy aligned with your business and brand to help focus direction and optimize resource allocation.
We help develop systematic innovation processes/systems based on your specific needs. We moderate, train, and facilitate sessions to maximize learning for your employees.
DECODE THE HUMAN EXPERIENCE
We help understand consumers – their behaviors, cognitions, needs and emotions that define their experiences and how they engage with your products.
We help your business find new opportunities today and in tomorrow's business climate.
We help landscape potential technologies and partners, and build prototypes that bring your innovations to life rapidly.
Consumer Exploration & Need Finding
Insight & Trends Development (consumer and technology)
Innovation Territory Development
Technology Landscaping
Ideation & Innovation Workshops
Prototyping
Strategy Development (Innovation, Business, Technology, & IP)
Commercialization Strategy
Scenario Analysis & Planning
When executed correctly, innovation can appear magical. The ideas and products that transcend technology and become beloved by consumers are grounded in human
understanding and evolved through an iterative process. We are passionate about possibility and take pride in helping to shape the future of the clients we work with.
We can help you transform your business through innovation.